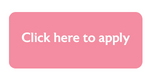 A full time position may be available for candidates who can teach a suitable second subject
From January 2024
We seek to appoint a well-qualified and enthusiastic Head of Economics to lead this popular subject at A Level. The Head of Economics plays crucial roles in leading the members of their departments, setting high professional standards in all aspects of work.The Head of Department should aim to create a department in which all members of staff feel valued and encouraged to do their jobs to the best of their abilities. Whilst ultimate responsibility for decision making on departmental matters lies with the Head of Department, it should be recognised that good practice requires consultation with staff about all matters which influence how they work or what they do.
Heads of Department are expected to keep abreast of developments in their subjects, teaching methods, etc. and attend meetings and in-service courses by arrangement with the Head and Deputy Head. It is also hoped that use will be made of any opportunities for inter-departmental initiatives and co-operation.
Economics is a popular A level subject and students are entered to sit the OCR examinations. Our A level results are excellent and a significant number of students go on to study Economics at University level.
The successful candidate will be a graduate of a good university, able to demonstrate excellent subject knowledge, high academic standards and an ability to enthuse pupils of all ages. A teaching qualification is essential as are experience and understanding of the UK education system.
For more information and to apply please see the link below.
Deadline for applications: Monday 25 September at 9am
Interviews: Friday 29 September
Channing School is committed to safeguarding and promoting the welfare of children and young people and expects all staff and volunteers to share this commitment. To assist in this, the school follows a formal recruitment procedure for the employment of all staff which adheres to the recommendations of the Department for Education (DfE) in "Safeguarding Children and Safer Recruitment in Education" and the school's Child Protection Policy. In line with our Recruitment Policy, all shortlisted candidates will be subject to online searches including social media. A copy of this procedure is available on request.
Subject to statutory provisions, no applicant will be treated less favourably than another on the grounds of a protected characteristic. Ability to perform the job will be the primary consideration.