Dear Parents
As a school, we view the girls' pastoral care as paramount and we place great emphasis on mental health and wellbeing, giving the girls the vocabulary to talk about their feelings via our Emotional Management Programme: Kimochis. I strongly believe that if the girls are happy, they will learn best and thrive. We continue to review and extend our provision. Following the recommendation in our last ISI inspection in 2022, we have been exploring further ways to 'enable pupils to feel confident to communicate any concerns to school' by developing a culture of active listening amongst staff.
There was a fantastic atmosphere in Fairseat Hall this morning as we all gathered together for the first Junior School assembly of this academic year.
I took the opportunity to remind the girls how all of the staff in school will support each and every one of them, to help them to learn, but also to make sure that they feel safe and heard. I emphasised that if they ever feel worried about something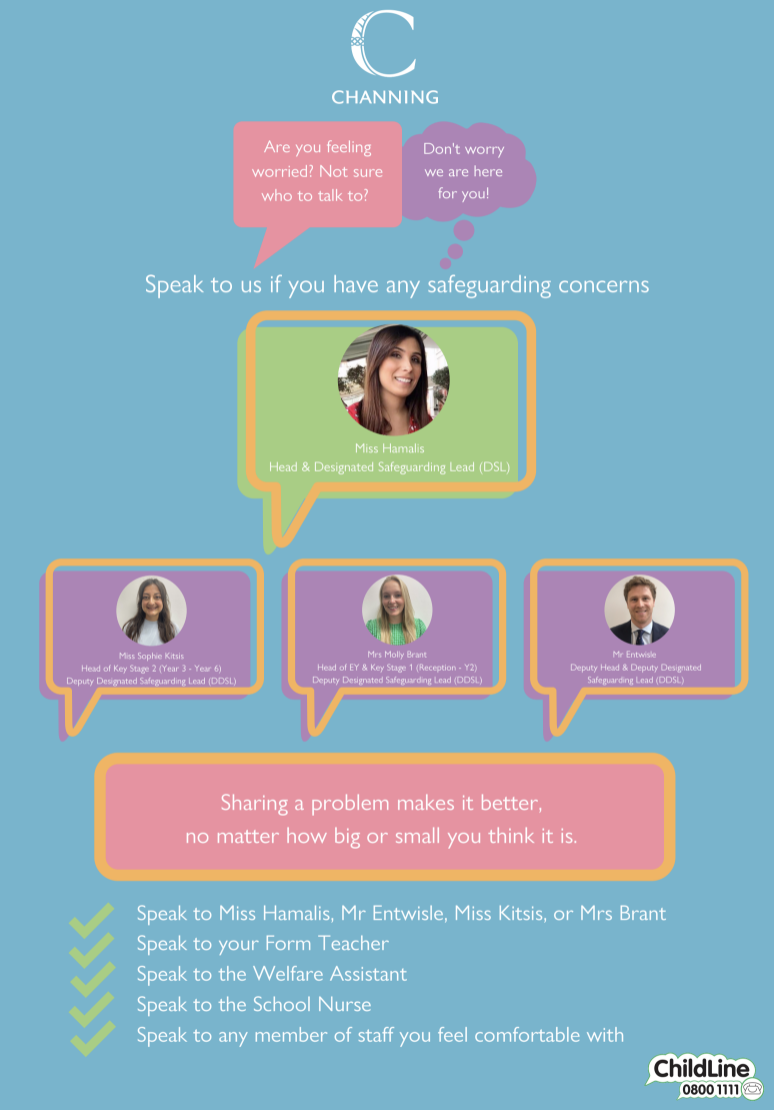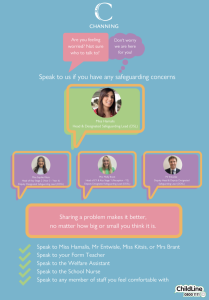 happening at school in lessons, in the playground, during clubs, or Birds and Owls, or at home, they should come to speak to one of the adults who they trust and respect at school. Talking about things that they are worried about can help them to feel better.
Together we explored who the girls can speak to which included: their Form Teacher, a Teaching Assistant, a Specialist Teacher or our Welfare Assistant, Mrs Ryan. I introduced the key members of our Safeguarding Team: Mrs Brant (Head of EY and KS1), Miss Kitsis (Head of KS2) and Mr Entwisle (Deputy Head), who are all Deputy Designated Safeguarding Leads (DDSLs), explaining that they support me as the Designated Safeguarding Lead (DSL) to try to ensure that all of the girls in school feel safe and happy. I reminded the girls that they can always – and often do – speak to me. They can pop into my office at break time, or lunchtime, or speak to me when they see me around the school. I was impressed that lots of the girls had already spotted the new Safeguarding posters that are displayed around the school as reminders.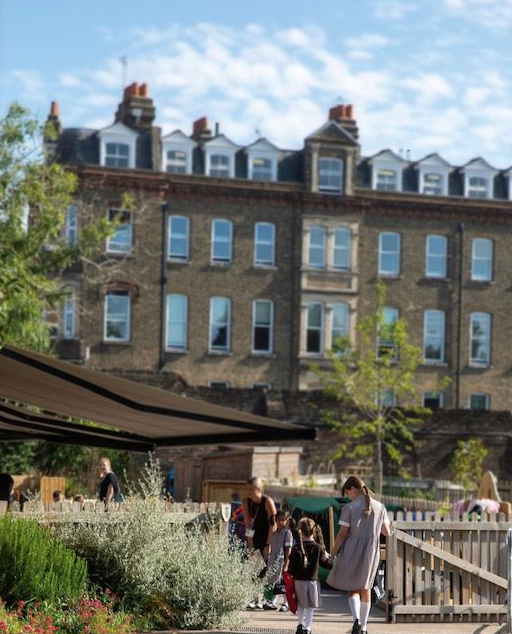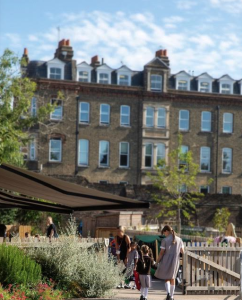 The real sense of community at Channing is one of the many things I love about my job. Since the beginning of term, I have been extremely proud of the older girls. When I say older, I mean starting right from Year 1 as they have been enthusiastically supporting the new Reception girls to settle in. Last week, the Year 6 girls had huge smiles on their faces as they greeted the Reception girls at the gate on their very first day. So many of the Year 1 – Year 6 girls have been asking at morning drop off if they can help escort the Reception girls down to the playground. It is amazing to see them embodying the roles of Empathy Rabbit and Responsibility Badger. Whilst, the Reception girls and other new girls, who have joined us this year, have demonstrated bravery like Bravery Mole.
Our eight Channing Characters – Empathy Rabbit, Responsibility Badger, Bravery Mole, Resilience Robin, Respectfulness Hedgehog, Perseverance Squirrel,
Curiosity Fox and Independence Owl – are now very much embedded into the school experience and will be referred to regularly by the staff and girls. I encourage you to use this key vocabulary with your daughters at home. There is more to come to further reinforce the characters including: signs in Forest School (eg. Forest's Den), storybooks inspired by the current Year 8 pupils (written when they were in Year 6 explaining why each animal has been related to each characteristic), an animation created by a former Channing Senior School student, and a new role of responsibility (Channing Character Champions) for girls in Reception – Year 6. More details to follow.
Before I sign off, I thought you might like to see our revamped website: https://www.channing.co.uk/ especially as the opening film stars a few pupils from The Junior School, many of whom you will recognise.
I look forward to seeing you at our Welcome Evening thisWednesday 13 September from 6 – 8pm.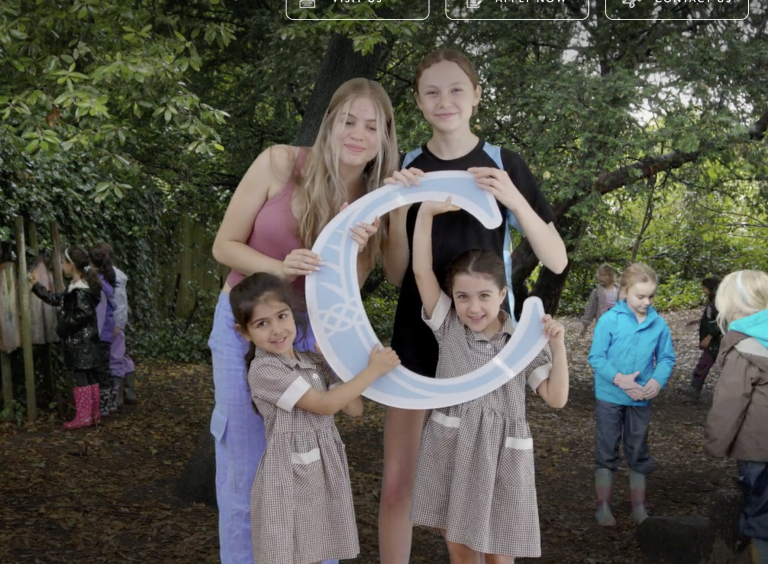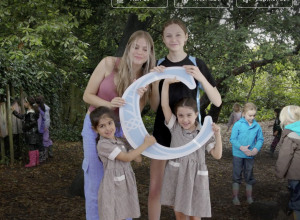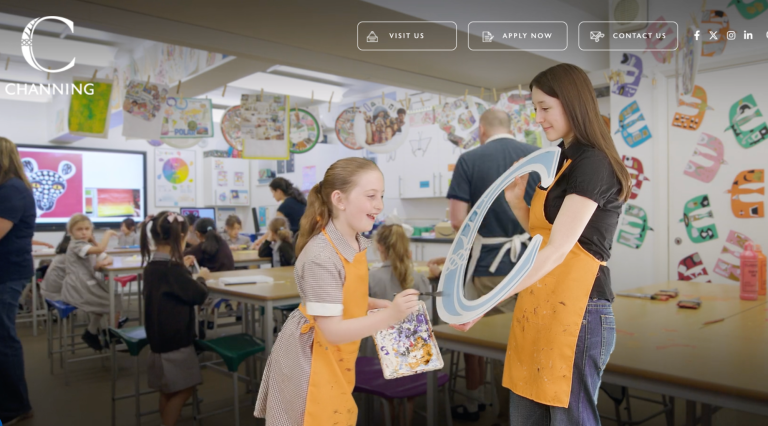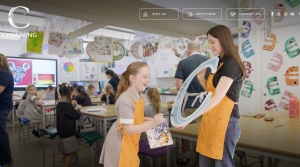 Shana Tovah to all our Jewish Families celebrating Rosh Hashanah!
With warm wishes
Miss Dina Hamalis
Head of the Junior School